A Breakthrough in Learning Maths!
Mathseeds will teach your child the maths skills needed to be successful at school. Register for your FREE trial today!
Mathseeds makes learning maths fun with highly interactive and motivating online maths games and activities that children love. The program is a great way for your child to prepare for school, or help them improve their skills if they are struggling with maths.
Proven Maths Results
Lessons build mathematical skills with numbers, counting, shapes, subtraction, measurement, early multiplication and division
Developed by expert educators with 30+ years of experience
Money-back guarantee!
Why Children Love Mathseeds
Kids learn while having fun with vibrant animations, playful songs and exciting rewards
One‑on‑one lessons match your child's ability
Suitable for children aged 3–9 years
Also available on iPad and Android tablets.
Actual Screenshots from Inside Mathseeds
Join more than 10 million users worldwide
and start your free trial today.
Your FREE trial gives your child access to all our award‑winning programs.
Ages 2–4
First Steps
Delight your toddler with fun games and activities that build alphabet knowledge and ready‑to‑read skills.
Ages 3–7
Learning to Read
Children follow structured, one‑on‑one lessons that teach phonics, sight words and reading skills.
Ages 5–10
Mastering Phonics
Lessons cover key phonics skills like letter-sound recognition, blending and spelling.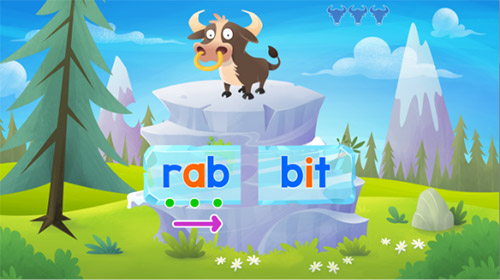 Ages 7–13
Building Confidence
Older children can continue building key literacy skills that will help them succeed in school.
Ages 3–9
Learning Maths
Nurture an early love of maths with structured lessons and activities that build essential maths skills.